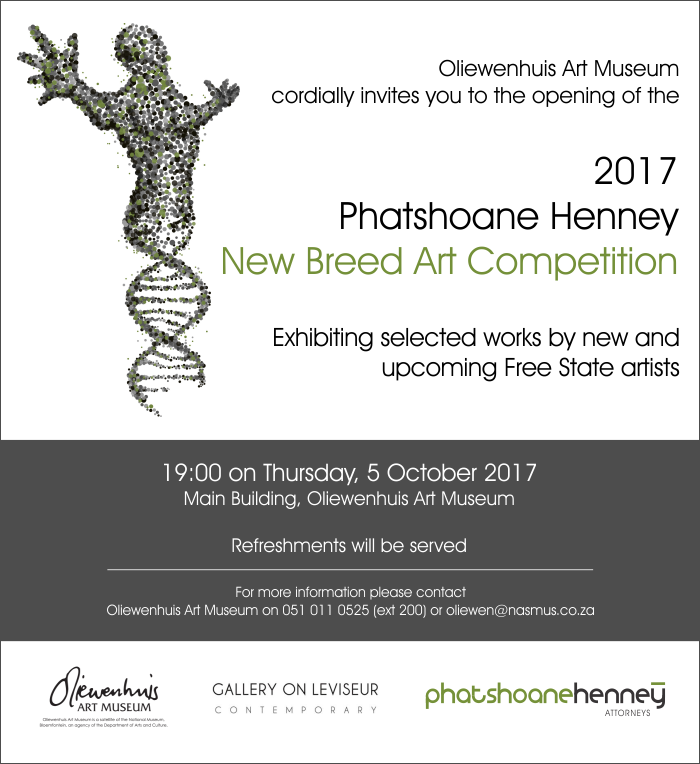 About the competition
A first-of-its-kind Free State visual arts competition aimed at discovering new and emerging Free State-based artists and showcasing contemporary art from the province.
Entry Forms for the 2017 competition are now available. More information is available on the Entry page.
Find out about the Phatshoane Henney New Breed Art Competition 2017 and how you can vote for your favourite artist by visiting the About page or view the winning entries of the 2016 competition under Winners.